Who We Are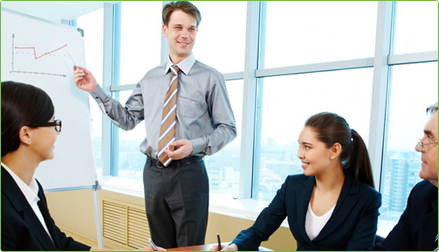 FutureTechnolabs is a known diversified professional training institute offering dedicated training in web technologies such as PHP, ASP.Net, Java, iPhone app development, Android application development and much more. With years of experience in training solutions, we have helped hundreds of professionals make a successful career in the field of their interest. Our team of trainers includes high performance professionals from established IT companies with over a decade of experience in their kitty.

Our classroom facility happens to be one of the best in the country with specialized tools and comprehensive training techniques that give you real world exposure. Hands on training proves to be critical in a field such as IT and therefore our professional trainers work with one steady focus on their minds and that is to ensure that you have the right kind of skill set for your dream job.
what we do
High quality Training

ESiteworld offers high quality training solutions to the students and facilitates them in building a successful career. We have a pool of expert and experienced industry professionals who assume the role of faculty to deliver the technical trainings and practical knowledge to students.

Infrastructure

We are known for being equipped with the latest, state-of-the-architecture classrooms and infrastructural facilities. We expose the students who enroll for the courses to the real world and give them a unique learning environment. They get practical hands-on training on the latest technology also.

Complete knowledge

Our students get academic as well as practical knowledge of the training courses that they select. We structure the course contents in a fashion which allows the students to gain innovative and practical knowledge also from the industry's real players.

Experienced Faculty

Our faculty comprises of some of the best minds of the IT realm from all over the world. Each one of our trained staff works continuously with the sole aim of making our students future and job ready.

Tests and Assignments

Regular assignments and tests are conducted here to help the students become more confident. We assess the performance of each student and ensure that all the students enrolled are at the same level.

Placements

We offer our complete support and assistance for job placement after the course is completed. We also help students with resume building and job search.
4 Reasons to Choose us for Training
Unique Teaching Methods

At FutureTechnolabs, we employ the most innovative and easy to understand training methods so that it becomes simpler for students of all the levels to gain adequate training and make the most out of it.

80+ Courses

We offer a wide range of courses to sharpen your skills and kick start your career. The students can choose the right course and gain knowledge and practical hands-on experience.

Regular Assessment

Our faculty members conduct regular evaluations to ensure that the students have understood the course contents. Regular assessments make the students more confident.

Guaranteed results

We always ensure that our students learn the best technologies to make a successful career in their desired field. You will surely
our aim
Help the students learn new things
Share knowledge and ideas
Assist the students to upgrade their skills
Provide real-time exposure to students
Deliver technology in the right way
Help individuals make a successful career
Need Final Semester Project Internship?
FutureTechnolabs training is one stop for IT & Computer science projects (MCA, BE, Btech)
learn more